About us
Company
Know-how and quality from KoRo IBS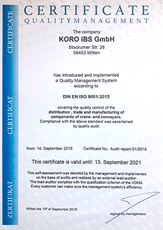 KoRo IBS is a successful supplier of components and different products for worldwide conveying systems and plant construction.
We are your strong partner for field-tested technology and individual problem solving – flexible and reliable, all under one roof.
Our special brake and decelerating systems including measurement and control technology can be found in cranes and conveying systems worldwide – our satisfied customers are from different industrial sectors.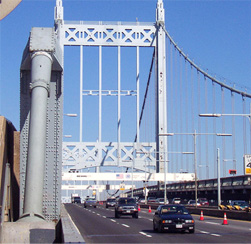 KoRo IBS products are made of components which harmonize in the best possible way. They guarantee a long life, high rentability and an excellent quality standard. Moreover, they have been certified according to the QM-System DIN EN ISO 9001-2008 and have proven their excellent quality in daily operation.
Our advantage is not only our high quality – also our technical service and our ability to react immediately characterize us.
Continuously we use our innovating strength to develop our intelligent brake and control technology. We can assure you that you buy a future-proof product. We look forward to hearing from you!