Sheaves
Production according to DIN or special design
Numerous possibilities of customization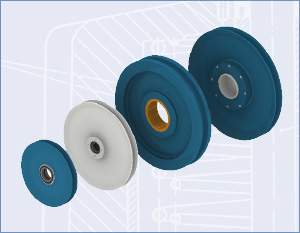 Koro IBS Sheaves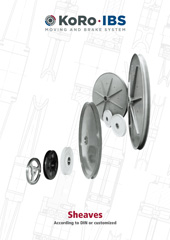 Sheaves
(PDF, 1.5 MB)
Principles for the production:
DIN, other standards, special design, customers' request
Production of the sheave:
Machined, welded, laminated, cast
Designs:
Spoke, core, double core type
Bearing of the sheave:
Slide bearing, friction bearing, roller bearing, without bearing (e.g. bore with fitting groove)
Groove profile:
According to DIN 15061, throat sheaves, special grooves, (e.g. double groove)
Special design:
e.g. sheaves for furnace, heat resistant more than 200° C
Download (PDF files)

To view the PDF files you need Adobe Reader, which can be downloaded from the Adobe website.
If you need further information or have questions, we are happy to assist you. > Contact

go to top